This is actually my first time to post a book review and other book-related stuff on my site (not counting Goodreads or Bookstgram). I started writing this mini-review in April and got sidetracked with what's happening with the world, COVID-19, an oppressive government, that anxiety just walked right in and I stopped doing things I like including reading and promoting books online, then I remembered that Today Tonight Tomorrow by Rachel Lynn Solomon gave me life (Brace yourself for plenty of swoon-worthy moments!) back in February when I first read it, so re-read it again and tried writing a summary/mini-review in Google Docs and created some what-if-the-book-is-a-Netflix movie main images, then I created a Spotify playlist. I started one for Our Year of Maybe, another fantastic book by Rachel Lynn, but never finished it.
Set in Seattle, Today Tonight Tomorrow by Rachel Lynn Solomon tells the story of two ultra-competitive, high school seniors, Rowan Roth and Neil McNair vying for the valedictorian spot at West View High School in a 24-hour timeline, which culminates with a scavenger hunt. The story is written in Rowan's POV who is a smart, optimistic, competitive senior. She secretly reads and writes romance novels, loves vintage clothes, a fan of "sad music" and a vegan. Enter Neil McNair, Rowan's archnemesis since freshman year. Rowan narrates that their rivalry started during freshman year when Neil's essay on The Great Gatsby won a schoolwide contest about a book that has impacted them the most. Rowan came in second with her essay on Nora Roberts' Vision in White. Neil scoffed when Rowan got second place for picking a romance novel. Ever since, they've been outdoing each other from debates, pull-ups during gym class, SAT scores to college acceptance.
The senior class prepares on their last day including the game of Howl, a scavenger hunt with a twist across Seattle, and the assembly where the principal will announce the class valedictorian. Rowan comes across her list of guide to high school success she wrote four years ago, and realizes she hasn't accomplished anything from the list except one, to become the Westview class valedictorian. Principal Meadows announces Neil as the class valedectorian, and so Rowan loses to Neil again! Our girl can't catch a break. She vows to win Howl, to beat Neil one last time.
The class goes to Cinerama where they receive instructions on how to play Howl, there will be fifteen scavenger hunt clues scattered around Seattle. Rowan overhears one of their classmates, Savannah, who has Neil as her target and wants to take him (or them) down. She and Neil team up to win the game, or I best each other one last time. During the 24-hour timeline, the two teens get to know each other as secrets, dreams, hopes for the future are revealed as they go around Seattle, and maybe, just maybe, they don't hate each other at all!
I wanted to write a book report on this one, just kidding. I got an e-ARC as part of the street team from the lovely author, Rachel Lynn Solomon. Thank you, Rachel and Simon & Schuster. ❤ I totally loved this one, and this is now my favorite book by Rachel Lynn. Why? Five things (make that six):
1. I love the frenemies to lovers trope in books or even in movies. It's a common trope, however, I love the build-up. In this book, there's witty banter, the whole will-they-or-won't-they storyline, teasing from friends, subtle and some not-so-subtle hints, and insane chemistry between the two characters. When Rachel Lynn announced that she is writing and releasing a rom-com, I was ecstatic. I was a fan of Our Year of Maybe (first book RLS I've read) and You'll Miss Me When I'm Gone, however, both books have a dark tone and bittersweet (yet hopeful) ending, so I was looking forward to reading a fresh, romantic comedy from one of my favorite authors.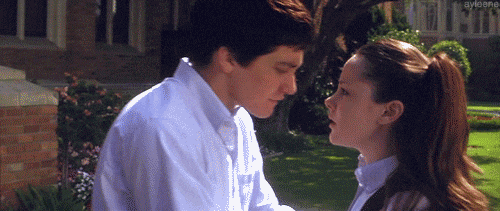 2. The characters – I loved Rowan. She's smart, feisty and somewhat an idealist. She loves romance novels although she hides it from her parents and her best friends because she thinks they hate them or the whole romance novel-shaming narrative that still exists. Seriously, people. Stop shaming girls/women who read romance novels. I had a collection of Love Stories back then. I mean, who doesn't love a HEA? We all need it these days. As Rowan said, "We like what we like." She is in contrast with Neil, also super-smart, soft as a cinnamon roll, loves "happy" music (and a band called and more of a realist, should I say? But as the story develops, Rowan and Neil find out they have a lot more in common. My favorite moments would when they both met their respective favorite author/s.
3. Seattle – As much as I'm a huge fan of YA fantasy and historical books, I love books that are set in real cities and small towns. Rachel mentioned that this book was a love letter to Seattle first, indeed it was. I felt like was part of Howl too, running around Seattle and looking for clues with Rowan, Neil and the rest of Westview High School, taking pictures of the Pike Place Market, the Gum Wall, Seattle Public Library, the Fremont Troll, Cinerama, the Great Wheel and Kerry Park (the Space Needle, too!)
4. Social issues and representation – Representation and social issues are tackled in this book including stereotype on Jewish people, sex, romance novel shaming and LGBTQ representation.
5. Neil McNair's yearbook message/confession – SIGH. Just go read the book.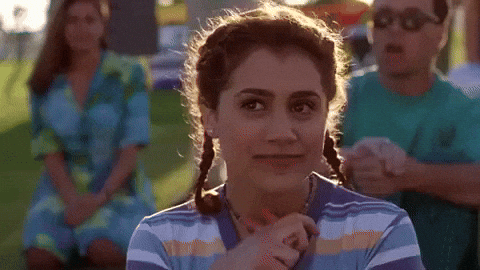 6. Rachel Lynn Solomon. Period.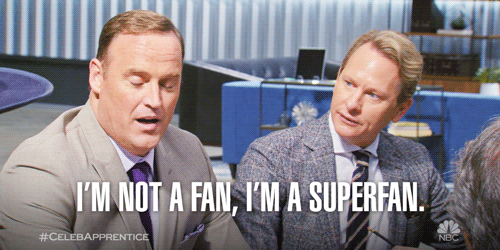 As mentioned, I also created a Spotify playlist in April. I just added a song by Smokey Robinson & The Miracles. The lyrics is just very apt for these two, and there's this moment from the book related to this which turned me into a puddle of goo. I highly recommend False Alarm, Waiting in Vain (also from the film Serendipity!) and Long Time Coming which sum up their whole frenemies-to-lovers and slow burn romance. Freckles is dedicated to Neil. ❤ And Closing Time for the whole senior class of Westview High School.
And some Netflix images (if the book was made into a movie):
And I also did a logo of Westview High School (Thanks, Canva). Lol at the randomness. To the class of 2020, hang in there.
Favorite Quotes/Moments (Don't scroll if you don't want to read some spoiler-ish quotes)
"The truth of it was that I'd probably never have the kind of luck with love the women who live in fictional seaside towns do. But sometimes, I get this strange feeling an ache not for something I miss, but for something I've never known."
"The use of my real name startles me, pulls my heart into a strange rhythm. Rowan sounds soft in his voice. Uncertain. I guess this is one of the last times I'll hear it."
"Surely, if I solve this mystery, then I'll stop staring."
"There's too much bad shit in this world to listen to depressing music all the time." YES, THANK YOU, NEIL.
"You're never too anything for books. We like what we like."
"There's this world in Japanese: tsundoku. It's my favorite word in any language."
"Yeah. Like every moment you're with them, your head is spinning and you can't catch your breath and you just know that this person is changing your life for the better. Someone who challenges you to be better."
"When he grins, it's bright enough to light up the night sky. It's kind of beautiful."
"She flagged me down before I left, and she just took out her phone and asked for my handle, and oh my God, what am I supposed to tweet? She's going to see everything. Maybe I should delete my account?"
Ok, I have never related to anything more than this scene/moment from the book. Lol.
"But if it were an essay, here's the thesis statement: I am in love with you, Rowan Roth." – GOOD HEAVENS.
Borrowing from that incredible line in the book, I'm in love with Today Tonight Tomorrow, and if you are able buy this book, do it (if not, maybe next time), leave some feedback and send some love to the fantastic Rachel Lynn Solomon. Don't forget to:
Image of the book cover courtesy of Simon & Schuster.
As this is my first time posting a review, please send me some feedback for any grammatical errors, tips on how to improve and whatnot. 🙂
Edited 6/12: Updated the title on the quotes images. Tonight and Tomorrow were switched. Sorry!