bookish abby
If you've stumbled upon my site, welcome. Hello from the Philippines during this darkest timeline. My old site,"The Indy Traveller" was built three years ago, mainly for my travel photos, through paid web hosting. It was too expensive including the domain so I stopped editing photos and uploading posts. I decided to "revive" the blog and move to free hosting by WP. I'm not a consistent book blogger nor a photographer, but I do love integrate mini-reviews of books of my favorite authors, and you can always find me on Goodreads.
I'm a book nerd since I was a kid (from Sweey Valley to The Baby-Sitters Club to Archie comics). I'm also huge fan of the YA genre from fantasy, historical to contemporary. Other interests include promoting books through Twitter and Instagram, watching TV series (US, Korean, Japanese, British), movies, listening to music, baking, watching the Golden State Warriors and fighting social injustice through online activism, volunteer work and donation.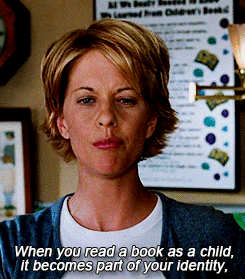 That wonderful bio art was commissioned my my good friend, Angelica. The vector art is by artbypixel120.
tv series: breaking bad, community, schitt's creek (omg schitt's creek) parks and recreation, the west wing, les revenants (french), false flag (israeli), alias, orphan black, buffy the vampire slayer, dawson's creek, roswell, veronica mars (until season three only!!!), sherlock, the politician, never have i ever, and a long list of korean, japanese dramas
movies: an ecletic selection from quentin tarantino, bong joon ho, park chan wook to romantic comedies, asian cinema, studio ghibili and makoto shinkai films. 😉 reservoir dogs, v for vendetta, heneral luna, goyo, sakaling hindi makarating, that thing called tadhana, ulan, never not love you, in the mood for love, joint area security, shiri, memories of murder, parasite, you've got mail, sleepless in seattle, when harry met sally, 10 things i hate about you, clueless, the breakfast club, lord of the rings trilogy, chocolat, my sassy girl, the classic, our times (taiwanese), you are the apple of my eye (taiwanese), spirited away, your name, weathering with you, garden of words.
nba team/s: golden state warriors & chicago bulls (michael jordan, scottie pippen, steve kerr & toni kukoc)